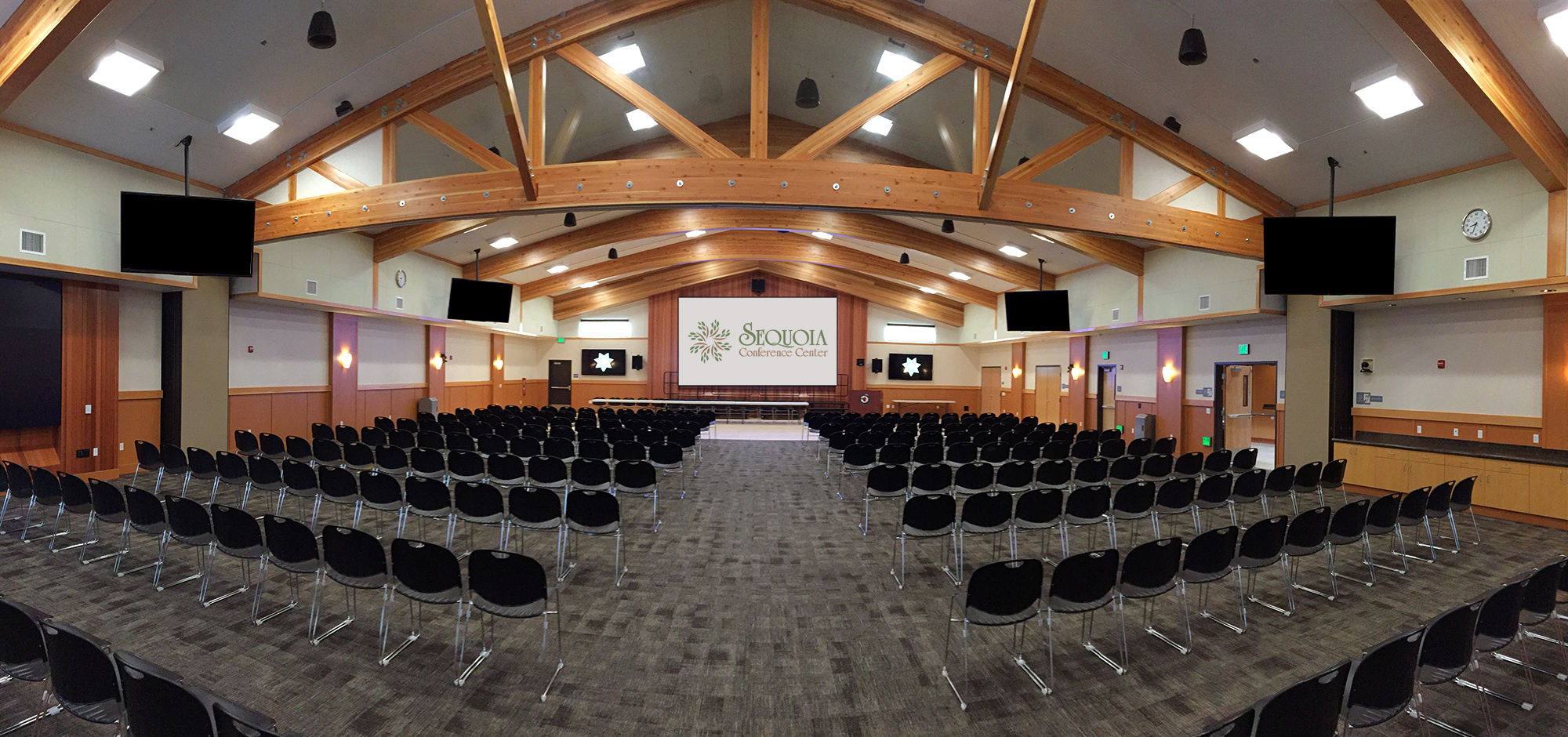 Rooms and Layouts
The Sequoia Conference Center features a large, 90′ x 60′ main hall that can be split into two separate, fully functional meeting spaces, as well as several rooms in the complex that can serve as "breakout rooms" for large conferences, and a fully equipped industrial kitchen.
The layouts on this page represent some of the possible configurations for the spaces. Depending on your event and needs, exact setups and capacities will vary. Please schedule a consultation for further info.
Sequoia A
Sequoia A is 30′ × 60′. It includes a 6'x9′ video wall and three additional video screens.
Sequoia B
Sequoia B is 60′ × 60′. Includes a hardwood dance floor, a 13'x20′ video wall, and four additional video screens.
Sequoia A and B combined
Sequoia A and Sequoia B can be combined to create a single 90′ × 60′. This configuration also allows complete control over both large video boards and all seven monitors, and features a springy hardwood dance floor.
Industrial Kitchen
Our sparkling new kitchen more than capable of supporting your event. We can also partner with local caterers to cater your event.
Additional Facilities on Campus
Redwood Room; Located in HERC Center next to Sequoia Center
Annex Boardroom; Nearly the same size as Sequoia A